Save Money the Easy Way
Now that the economy is changing, people are holding onto their cash and spending more time looking for free or reduced items.
Get paid for your Opinions
Many websites will give you discounts and money if you tell them your opinion about products.
Order Items Online
Most stores will sell items online (food, clothes, fitness equipment, books, prescription lenses) at a reduced price.
Try Express Clinics
Walk-in clinics charge $40 to $60 for the average visit versus the $100 an uninsured patient may pay at a private doctor's office. Treatments cover most common needs (flu, minor injuries, and vaccinations). Go to minuteclinic.com or rediclinic.com for locations in your area.
Give homemade or recycled gifts
When choosing gifts for friends or loved ones, do our planet a favor and give handmade, homemade or recycled gifts to your loved ones. A homemade gift is more personal because of the time consuming process it took to make the gift.
See your gardener less often
When your grass is cut high, it discourages insects from attacking your lawn. Having a higher cut lawn also prevents those ugly weeds we so desperately try to get rid of. Thick, long blades of grass will also help lower your water bill. When your grass is long, it shades it's roots, retaining moisture and allowing the soil to stay fresh.
"Swap" websites:
Paperback swap is our favorite "Swap" website. This website allows you to swap books with others. All you have to do is pay for the cost to ship the book. If you send the book via Media Mail, the shipping is a tiny fraction of what you would spend if you shipped the book via First Class Mail. PaperbackSwap.com is also great for people who want to get textbooks without paying for it.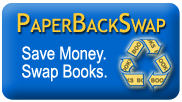 Recycle
Recycle your electronics and earn money. MyBoneYard® was created to help people recycle electronic devices such as cell phones and laptops in a smart, responsible and eco-friendly way.
Garden
Start a garden and then trade your fruits or vegetables with neighbors. You'll be surprised how much fruit and vegetables your neighbors have to offer.
"Free" Items
The items are listed as being free but you have to complete an offer and refer friends to also complete an offer.
Sample sites
Many companies will send consumers free samples of their items.
Rebates
A lot of companies offer rebates for purchasing items. Some stores like Staples and Rite Aid do it too. Look for rebate offers in the coupon section of the Sunday newspaper.